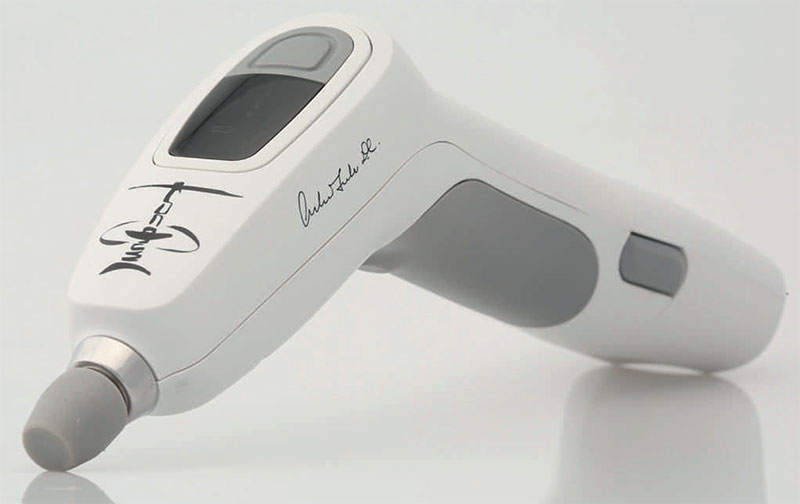 I've known Mike for a while now as he treats my recurring shoulder and neck pain. He is soft spoken, very thorough, very efficient, he truly listens to what you are saying and he uses a very gentle adjustment method as opposed to that terrible lumbar roll thing or the neck cracking that chiropractors generally love to do.
I have a chronic condition that requires treatment every so often and and he gets it done with a soft touch as well as good results, which makes it much easier to stick with it! His new office is also easier for me to get to so I am very happy.
Nicole
I have been to many chiropractors over the years suffering from lower back pain & I wish I had found Micheal a lot earlier as he is by far the best & most efficient I have seen. His methods are a lot more gentler & definitely more effective than every other chiropractor I've visited, week by week my back is getting better & stronger & I would without hesitation recommend Micheal to anybody.
Gary
Michael is very thorough and knowledgeable. My lower back pain that has been a major issue for years is at least 90% better in just a few months. I would highly recommend click chiropractic for anyone in pain.
Susan
I've had ongoing back pain for over 7 years and Mike is the only person who's made a long term difference, very helpful and professional service would highly recommend.
Chris
After being very healthy and pain free for most of my life, I was extremely distressed to wake up one morning with severe back pain. Michael has an office in the same building as me and after a brief chat, I booked an appointment. I was not disappointed. He was thorough, professional and identified the problem very quickly. I was amazed that after my initial treatment I immediately felt the benefit. The sharp pain I had been experiencing was gone. The treatment was completely pain free, effective and worth every penny. I will certainly be recommending Michael to others.
Dianne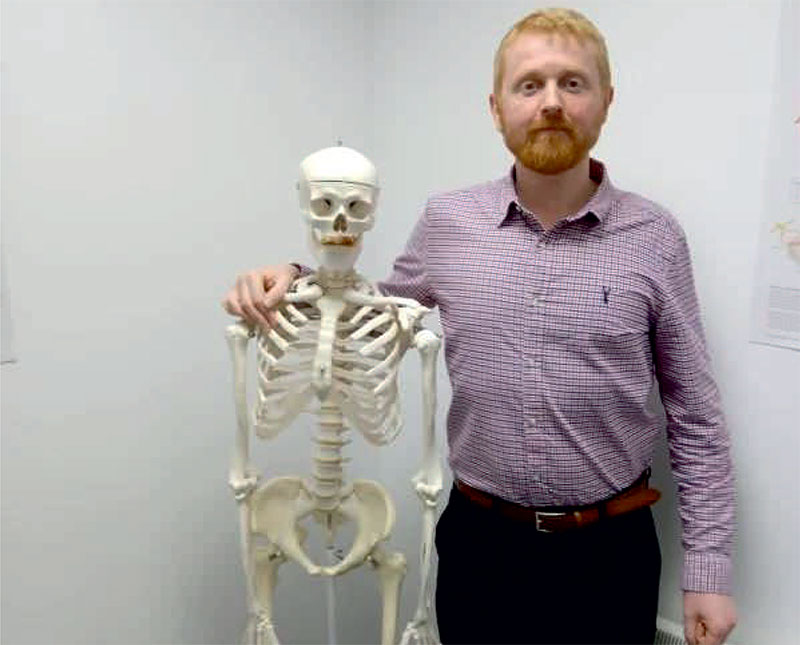 Dr. Michael H Haigh MChiro, DC.  is a healthcare professional who uses Activator Methods Chiropractic at Fort Kinnaird, Edinburgh and is passionate about Chiropractic and the benefits it can bring. After suffering back pain himself as a young man whilst on his travels abroad working as a furniture removalist he discovered Chiropractic, which helped Michael achieve a pain free life and stop taking medication after just a 2 months.
Click Chiropractic offers chiropractic without the crack. The activator method uses a small hand held instrument called an activator adjusting instrument (and seen above) to deliver a gentle impulse force to the spine with the goal of restoring motion to the targeted spinal vertebra or extremity joint (e.g. knee). This removes the need for more robust adjustments which may elicit cracks and may be uncomfortable to receive. The technique has been used safely on patients of all ages since the 1960's bringing relief to people with musculoskeletal pain. The technique is commonly used in the USA however there are only 2 practitioners in the whole of Scotland.
Click Chiropractic – Edinburgh
Click Chiropractic is an East Edinburgh Chiropractic clinic based at Fort Kinnaird Retail Park which is close to the Edinburgh City Bypass and A1 and therefore well connected to Edinburgh and the Lothians. Click Chiropractic, Michael Haigh has created a welcoming and friendly practice which is modern with a spacious waiting area and ideal to fit into your daily routine. It is right in the heart of a wide selection of shops and restaurants and has plenty of on-site parking.
Chiropractors treat spinal restriction and dysfunction and it is commonly believed that the mainstay of our practice is lower back pain and neck pain. This is true as we regularly address the following complaints;
However, they can also treat dysfunction in the extremities too, so if you are unsure whether we can help, just call.
Adjustments can relieve pain, improve function and promote healing, leaving the body more energy for living. Furthermore, it can also help reduce the likelihood of the problem recurring. Advice about self-help, posture, exercise, diet and lifestyle is also routinely given and the approach we use is based on our judgment, experience and the latest research evidence.
A visit to Click Chiropractic may put you on the path to a more balanced, pain free and a healthier you.
If you would like to book an appointment call 07746753063 to make your first step to change.
Click Chiropractic can offer gentle treatments without the crack. The Activator Method is gentle low force approach to chiropractic.
When comparing fees, we feel it is important that you are suitably informed to be able to compare like for like.
Find out what people are saying about us and our methods.
Click Chiropractic – Edinburgh
Please contact us to make an appointment
Click Chiropractic
Fort Kinnaird, Regus Express, Fleming House, Unit 30, 1st Floor, EH15 3RD
07746 753063
michael@clickchiropractic.co.uk
www.clickchiropractic.co.uk