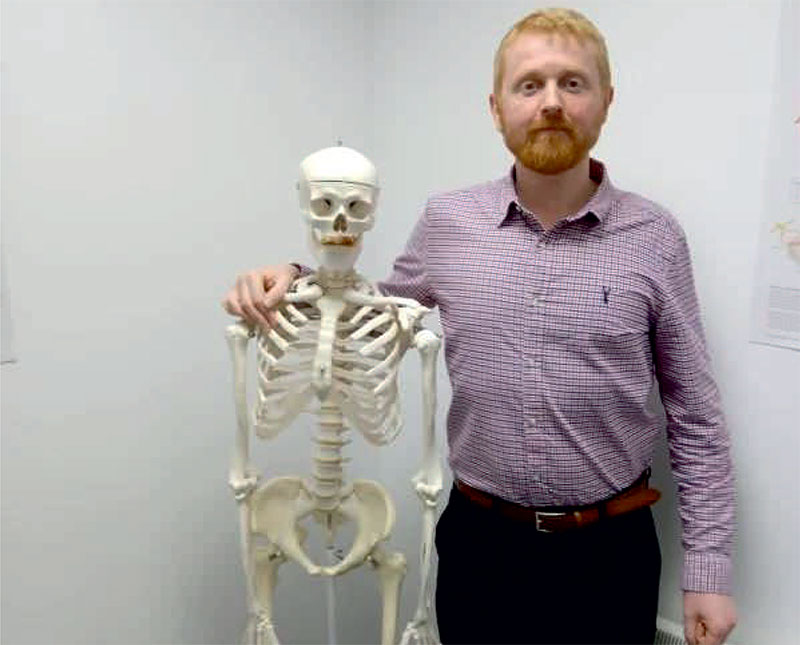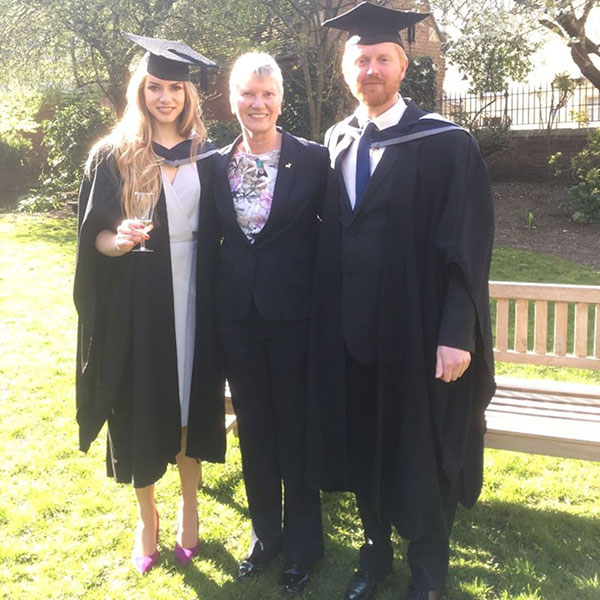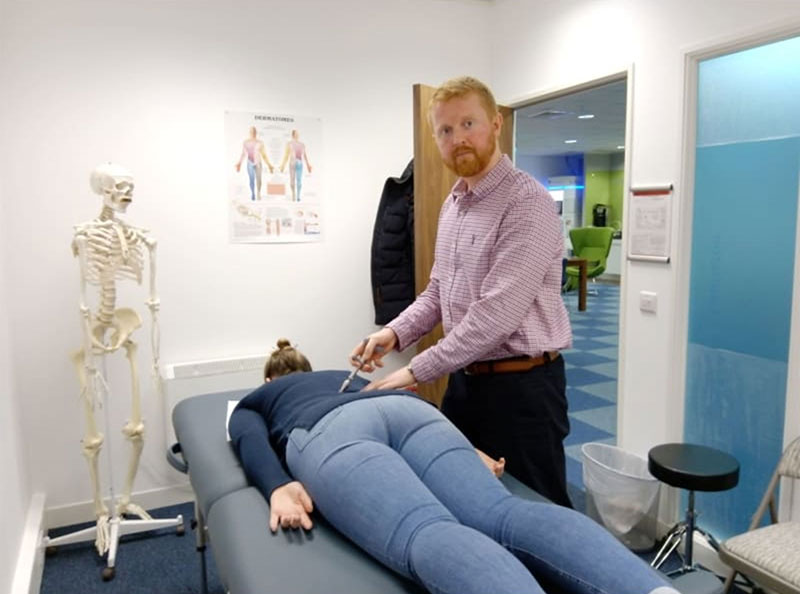 Michael grew up near Halifax, West Yorkshire and moved to sunny Aberdeen to read Marine Biology. On graduating he tried numerous career paths which took him to far flung locations across the world. Choosing various roles such as offshore fishery observer in Canada, divemaster in Thailand, marine conservation volunteer in Fiji, hydrographic surveyor in the Royal Navy and oil/gas offshore worker worldwide.
While on his travels he damaged his back while working as a furniture removalist in Australia and discovered Chiropractic after 3 years of pain and despair. His McTimoney chiropractor managed to help Michael achieve a pain free life and stop taking medication after just a few months. She suggested he should give the course a try but he thought nothing of it, however after the loss of both his father and wife in the space of 13 months it caused a significant life re-evaluation. This was the catalyst he needed to heed the words of his chiropractor and threw himself into the rigours of academia.
Michael embarked on the 5-year Integrated Masters in Chiropractic at the McTimoney College of Chiropractic and graduated in 2018. During the course Michael spent 1 year working at an intern clinic in Manchester. He received the McTimoney Chiropractic Association Award for achieving first-class marks during his internship in clinic, and overall performance. The award is bestowed upon graduates of the McTimoney College of Chiropractic who have already, and are deemed will continue, to contribute positively to the chiropractic profession. Michael is a registered member of the statutory body the General Chiropractic Council and the McTimoney Chiropractic Association. He has accredited chiropractic qualifications to Masters level, and uses a courtesy title of 'Dr' although holds no general medical qualification.
During the course Michael discovered the Activator Method and immediately had a greater affinity with the technique. He found it gentler to receive and deliver and wanted to preserve his hands for a long career in chiropractic. He attended numerous conferences and training events and has now achieved his Activator Methods proficiency rating.
Registrations and Qualifications
Michael set up Click Chiropractic in early 2019 and welcomes patients of all ages to discover safe and effective pain relief, naturally.
He has finally settled down with a respectable career at the age of 39 after years of avoiding the trials of adulthood for many years. He truly feels he has found his calling as a chiropractor and would like to help others as he knows the hopelessness and frustration that pain can bring. He now lives in East Lothian with his partner Kirsty and Bramble the cat and after 20 years in Scotland he can just about understand the cultural differences.